Our Plants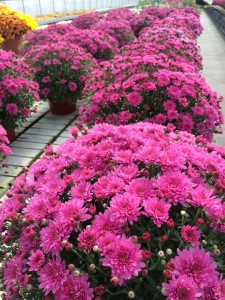 Halfinger Farms has over 15,500 square feet of greenhouse space, and we use it to grow a huge selection of top quality plants. The categories below should give you a good feeling for the types of plants you might find here at our farm.
Perennials: We grow Spring, Summer and Fall blooming perennials for all types of conditions from full sun to deep shade.
Annuals:  Because we grow our own plants, we are able to offer both the annual bedding plants you've come to love and trust, and others that are really unusual that you may not have seen before. No matter what your needs, you'll be sure to find annuals that offer you consistent color throughout the season for your pots, beds, window boxes or where ever you need a splash of color.
Herbs:  We grow culinary, ornamental, and medicinal herbs. Look for your old favorites, and for some you've never seen before.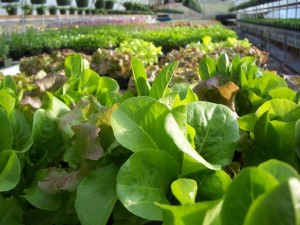 Mixed Containers: Our mixed plantings come in a variety of pot sizes and types. We take great care in designing these plantings so that the end result is a beautiful living bouquet. We know we're on the right track with all of our designs because of all the positive comments our customers share with us.
Hanging Baskets: We grow a huge assortment of hanging baskets in a variety of pot types.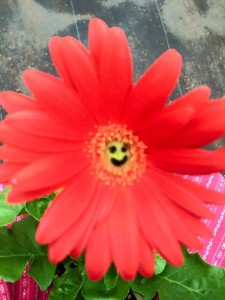 Vegetable Transplants: We grow a huge assortment of vegetable transplants! Our line of tomato plants includes over 25 hybrid and heirloom types. You'll find must have favorite vegetable plants and many harder to find plants such as oriental eggplant, leeks or orange bell peppers.
Fall Offerings: Fall is a special time at the farm! We grow beautiful mums in all colors and sizes. We also harvest our own cornstalks, pumpkins and gourds.